Jewelry Retouching Services
Professional jewelry photo retouching attracts possible purchasers and presents your images attractive as it looks in real life.
Jewelry retouching service is truly significant for business purposes in this season of web-based marketing. As a retailer, you need to introduce your product faultlessly consistently, with exceptional images with glossy details that grab buyers' attention – you need high-end jewelry retouching. jewelry to an image online and attract your consumer to buy it.
Photo Editing media team retouches are prepared to help you and focus viewers to impress your buyers. our retouches make a hand-drawn clipping path to remove the original background. From that point forward, they adjust contrast, tone, brightness, and details to make awesome and sparkly jewelry images. From beginning to end of our retouching work, we follow advanced Photoshop techniques that make jewelry as regular as it looks in reality; without any "over-retouched" impact.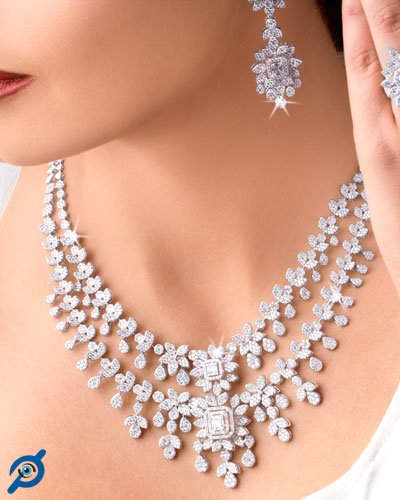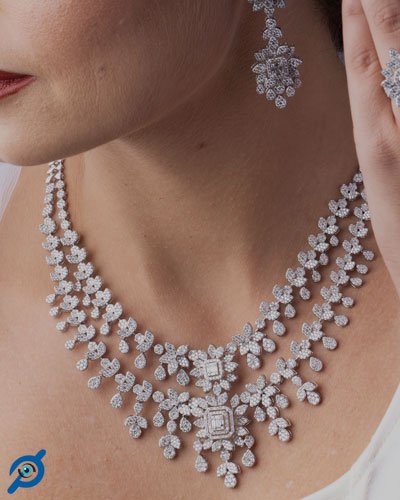 STARTING AT 99¢ PER IMAGE

1000/day
Get high-quality image clipping path in large volume

50+ Resources
We have over 50+ Resources photoshop experts

12 Hours
save your time - images will be delivered inside 12 hours

Unlimited
Get Unlimited revisions with super-quick conveyance & committed help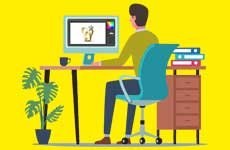 JEWELRY RETOUCHING

STARTS –

$0.99
Jewelry Retouching Services Categories
High-End Jewelry Retouching
High-End Jewelry Retouching is the latest technology for photo retouching. Our High-End Jewelry Retouching service is 100% on the web and digital marketing, print and media, e-commerce, online stores (Amazon, eBay, Etsy, etc.), and other plan purposes.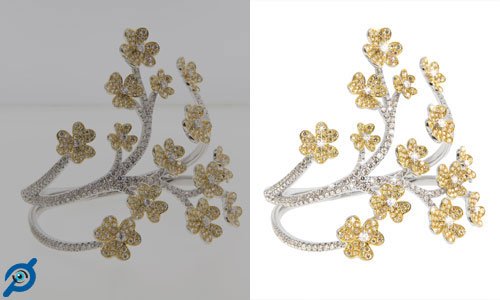 Jewelry Photo Enhancement
Professional Jewelry Photo Enhancement attracts potential buyers and the texture of the jewelry to the sparkle of the stones, a product photo must effectively convey its value and appeal. We provide jewelry photo enhancement services for all types of uses.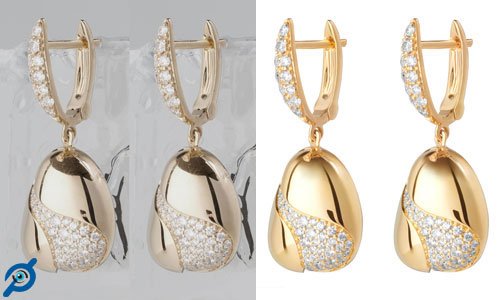 Jewelry Background Removal
If you have an e-commerce business owner, jewelry photographer, ad-makers, or ad magazine publisher, it is obviously helpful for Remove Background Image Service. The background on jewelry images should be neutral and not divert consideration from the primary objects.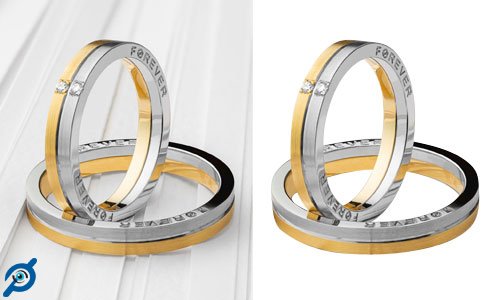 Jewelry photos without any shadows look strange and ugly in their raw, exposed, and wild format. In such types of photos, you can improve the quality by adding shadow we transform 2D photos into 3D images. We will make sure that your jewelry looks hocking and exquisite yet realistic even in photos.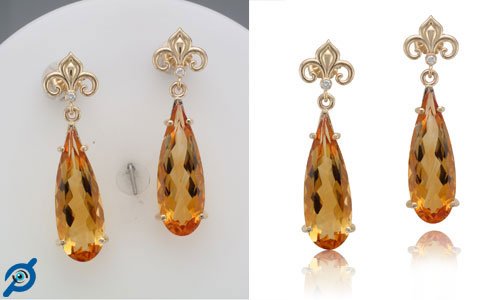 Photographers when a photo is captured jewelry photos are in deficient lighting and need to fix visible imperfections, we will take care of them and deliver images with proper coloring, shadows correction, exposure, white balance correction, highlight, dark adjustment, saturation, and luminance adjustment.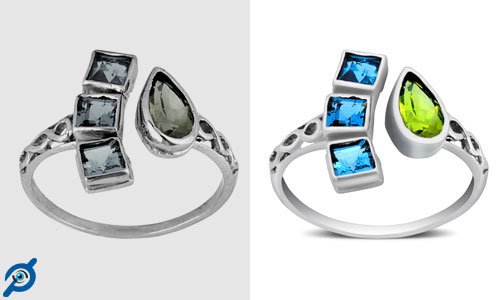 Jewelry Dust & Scratch Cleaning
A photo of jewelry can't attract people if it has Dust and bad reflection can make your jewelry photos dull. We ensure that all the dust, scratch, and imperfection are removed without a trace by our expert team. We improve the jewelry images professionally which will definitely catch the eye of the target audience.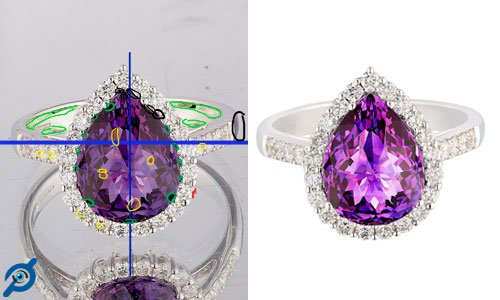 Jewelry Editing Services We Provide
Jewelry retouching service is a part of the jewelry image editing service. Jewelry Retouching Services is the most popular. A Jewelry product can have different issues and all of them are fixable with a jewelry photo editing service. Our jewelry photo retouching services for e-commerce websites and different purposes can make your jewelry photos a premium look and appealing. Jewelry image editing is a very complex process and also involves enhancing the minutest of subtleties by investigating the impacts of color and light, spots and scratch removal, and making the stones look bright. Our Jewelry Retouching specialists team requires additional consideration to make it satisfactory with the goal that clients get an appreciation for purchase.
So we offer different categories of jewelry photo editng services to our clients
Color Correction & Adjustment
Image Combination, Focus Stacking
Having stone much more shinning
Diamond and Gems Polishing
Accurate Resizing & cropping
Background & floor retouch
Background & Mannequin Removal
Gold and Silver Recoloring
Our Recent Background Removal Work
eCommerce Photo Editing
Photo Retouching Service
Shadow Making Service
Image Masking Service
Ghost Mannequin Effect
Background Removal
Trusted by popular brands
We are dedicated to editing photos in your style and enhancing perfection